Australia:
One ingredient is the star of the show in Australia – Vegemite! Toast with Vegemite is the typical breakfast here.
South Africa:
Hot cereal or porridge, often made with corn and called putu pap, is the staple for breakfast here. It's served with milk and sugar.
Japan:
Believe it or not, tofu is a popular choice for breakfast in Japan, along with rice, boiled fish, and miso soup.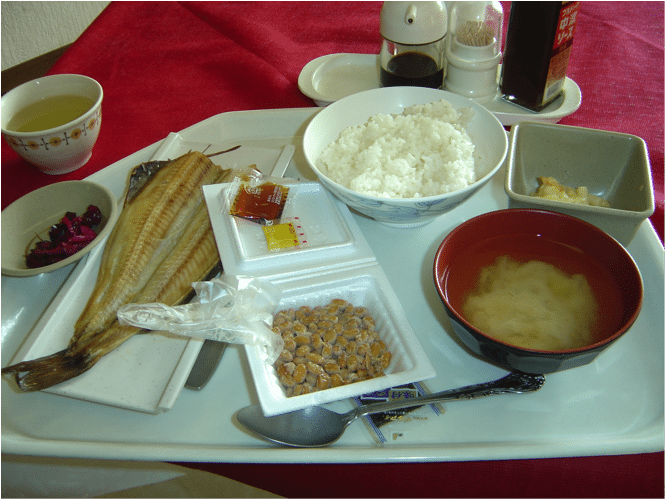 France:
Bread, bread, bread. The French opt towards toasted baguettes with jam, honey, butter, Nutella, or croissants with crushed almonds, butter, chocolate, or cream.
Italy:
Italians keep it simple for breakfast. A cornetto with a cappuccino is their go-to.
Thailand:
It's all about the rice! Rice porridge with minced pork or chicken, a fried egg, and curries is the standard breakfast in Thailand.
Spain:
There is no Spanish Breakfast without a cup of coffee – or caf&eacute con leche. Spaniards enjoy their coffee with either a croissant, toast with tomato spread, or churros with chocolate.
Germany:
What don't Germans have for breakfast? Traditional German breakfast spreads include an assortment of fresh breads, cold meats, local cheeses, butter, and jam.
England:
A full English Breakfast must have beans, sausages, bacon, eggs, mushrooms, hash browns, black pudding, and toast. And what other than a cup of tea to wash it all down with?
USA:
EVERYTHING! Braekfast foods vary for us Americans, but the common trinity includes eggs, potatoes, and bacon. We might be partial to pancakes at The Breakfast Shoppe though, Fall Harvest Pancakes, to be exact.